August 6, 2020
Hi Holly,
Wow! Can you believe it is the end of summer already? August was always the last couple of weeks of fun and freedom before getting back to school. I'm feeling kind of bad for our grandkids, as their summer hasn't been the "fun with friends" kind I loved so well. But on the small business front, we are adjusting and finding new ways to move our businesses forward.
This month's newsletter is focused on dealing with new opportunities and going back to some basics that I've had to implement for myself this past month. It was a good reminder that we already know what to do, and have some great tools, but sometimes we just have to remember to pull them out and use them! I hope my experience reminds you to look in your toolbox and see what you already have that can be useful right now.
To your success,
Holly
Holly Bailey
Bailey Engineering
baileyeng.com
holly@baileyeng.com
---
New Opportunities and the Basics

Nothing like a new opportunity to create excitement, and at the same time cause you to panic a little—are you up to date and can you handle this new opportunity?
Last month, a really great opportunity for a challenging project dropped in my lap. You know the kind—the one you have to at least TRY for, even though you know some super creative rearranging will have to happen to your schedule to adjust things if you do get the project. But if you do ... it's RIGHT UP YOUR ALLEY! You will be operating in your SWEET SPOT to impact others greatly to their benefit. Can't get much better than that, RIGHT?
In the process of going for it, some of my villains started playing games with my mind and of course my schedule and activities suddenly got complicated. But ... I found out something REALLY FANTASTIC! The stuff I teach and help others to apply on a regular basis WORKS! One catch—you (or in this case, ME) have to apply it!!
So, as the end of a really unusual summer approaches and we get "back" to school, along with missing the normalcy of fall activities, the unknown of what our holidays will look like—as well as still trying to make 2020 a great business year—it might help to see some of the basic techniques that I used to help me move through this opportunity.
---
OTHER ARTICLES YOU MIGHT LIKE ...
Your Brand — 4 Steps to Create Your Brand with Clarity
A few weeks ago I posted an article about branding — what it is and why it's important to your business. Now we're going to talk about creating that brand. If you haven't read the first article, I highly recommend you jump back there and do that and work through the getting started exercises — these next steps will make a lot more sense. Read the full article here.
Your Brand -- It's More Than a Pretty Logo
With the business "pause" in the first half of 2020, one of my projects has been to research branding. I wanted to learn how to develop a brand and what branding really means – for my own business and the businesses I work with. I want to share some of the basics with you so you can begin to work on your own brand, too. Read the full article here.
Even in Uncertain Times — YOU Are in Control
Getting back to some semblance of normalcy requires taking control of your life and your business. You can't just sit back and wait for things to happen — because no one knows how things are going. Read the full article here.
---
COOL TOOL OR RESOURCE
Need to update your Resume? Do it NOW!
Check out this 4-day quick course that starts next week, August 10-13, 11:00 - 12:00 CST.

It's a comprehensive course that will teach you simple strategies, step-by-step, to put together a solid resume you'll be proud of so you'll be ahead of the game when opportunity knocks
Take a Dance Break between sessions with this neat end of summer Spotify Playlist: "Feel Good Summer"

---
UPCOMING EVENTS OR PROMOTION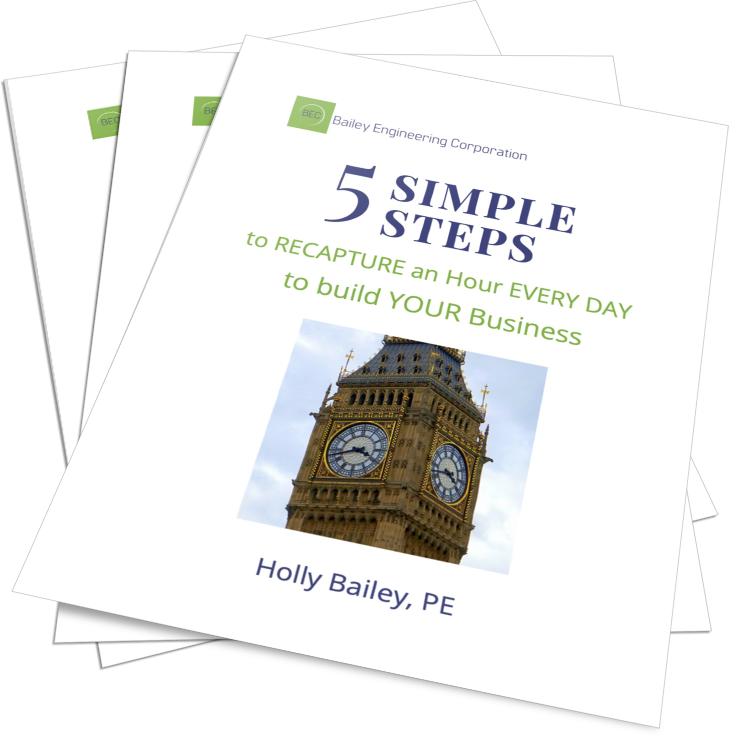 Are you a small business owner who wants to build your business, but you always feel like you don't have any time to devote to it? After more than 30 years of running my own premier engineering firm, I'm sharing the technique that became my GO TO technique in the last 10 years—5 Simple Steps to Recapture an Hour Every Day to Build Your Business. This technique allowed me to have more effective focus time on project work without the constant distractions of email, yet never miss anything important! 5 Simple Steps! And the best news? I'm sharing it for FREE right now—since we all need a bit more time and focus in this strange time.
---
ABOUT HOLLY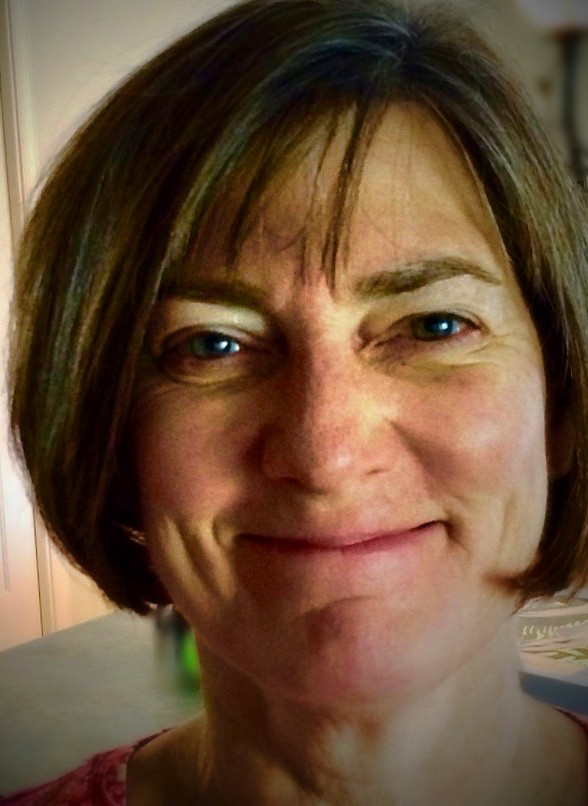 Holly Bailey is a Small Engineering Business Owner / Engineer who works with other small professional services Business Owners, who have struggled to grow their firms while maintaining their high-quality reputation and quality services.
She helps them break barriers to move their business to the next level with excellence and control.
Holly believes small professional services firms can provide the best value and customized services to their clients when they are not struggling with the growth and administration issues that secure the future of their business.
---
©2020 Holly Bailey & Bailey Engineering
PLEASE SHARE! Do you know someone who would benefit from this information? Feel free to forward this email to them!
Did someone forward this email to you? Subscribe here to receive my monthly newsletter in your inbox.