January 7, 2021
Hi Holly,
WOOHOO! 2021 is here!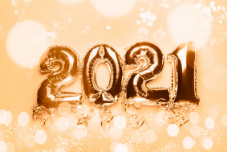 Are you ready for a fresh start?
I have to say — I started early so I could have a running start. I did all the things like getting my 2021 planner and setting it up, doing my goal planning for the year, and started projects in early December that will carry through 1st Q of 2021 to hit milestones and goals for this year. I just based everything on doing things within our COVID world.
That required some creativity — something I fortunately enjoy! Actually, it has been kind of fun RECREATING my business model yet again. Yes, over the years, our business model has changed at least 7 times — always due to some challenge or crisis that has required we kind of "start over". Fortunately, each time, we have been able to realize we are not the same as we were the last time, and that allows us to access some of our new found characteristics, look at the realities of the world we live and work in, face some of our hesitations, and find our new spot.
The best part? Each time, our NEW spot has been more satisfying and fit us better than the old.
This month I'm offering some helpful reminders, tips and tools to start 2021 off as easily as possible, since there are a ton of things to get done in January for your business.
Start your year WELL — with taking care of business!
But before you check that out, I am still passing out gifts! If you haven't gotten this one yet, you need to open it and RECAPTURE SOME OF THE TIME that just flies away each day.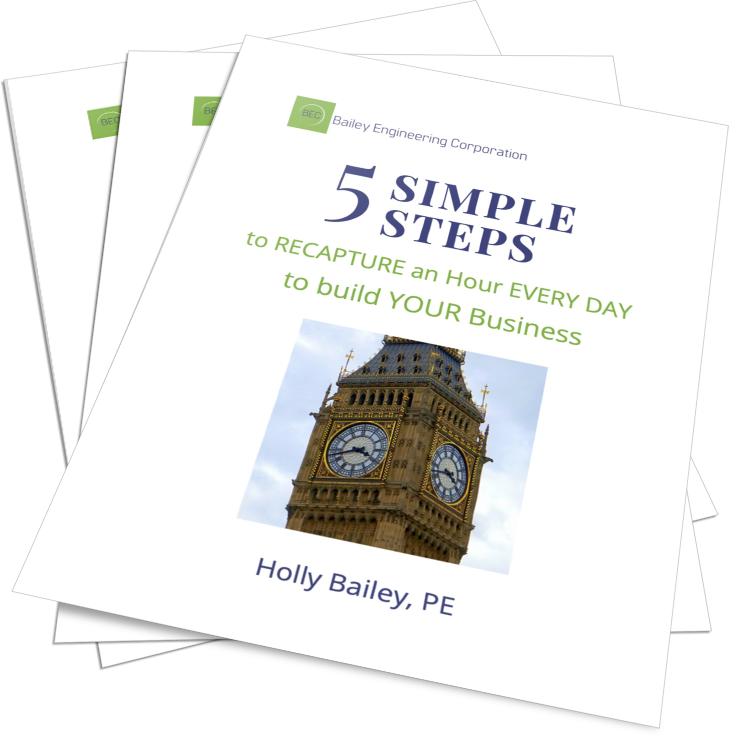 I'm so excited to be sharing my GO TO technique for the last 10 years that allowed me to have more effective focus time on project work without the constant distractions of email, yet never miss anything important—5 Simple Steps to Recapture an Hour Every Day to Build Your Business. And the best news? I'm sharing it for FREE right now—since we all need a bit more time and focus in this strange time.
Pat got this gift in early October and emailed this to me a week later:
"Thanks for the 5 Simple Steps. I changed my email labels and included the action label. With all the Medicare emails right now this is a huge help in keeping it all straight so I don't have to go through the whole email list each time. Thanks for the tip!" — Pat, Medicare Specialist
Implementing just a PART of one step made that much difference to her. See what all 5 Steps can do for you!
Happy NEW YEAR!

---
A Quick Reminder ...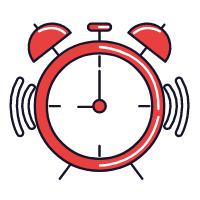 January is the year-end/year-beginning conundrum for small business owners. We want to start fresh — but the whole month is filled with the end results of the year before.
One way to START FRESH is by doing a great job of closing out the previous year.
BACKUP ALL YOUR DATA! Don't wait till you get .... done. Do it TODAY!
Schedule an appointment with your CPA for the 20th or so of January and request a list now of everything you need to have gathered for that meeting. Take a day by the 15th and get that stuff ready so it is done.
If you don't have a CPA, this is the time to find one to at least advise you. Virtual CPAs work well — just make sure you find someone who works in your state and is very familiar with your industry issues (most professional associations have some people who advertise with them, who would be a good starting place for advice).
While you are at it, if you don't have a bookkeeper, now is the time to put that on your calendar. Set a goal to have one by summer's end. They can do things so much more quickly than you and stay up-to-date on changes requiring your records be adjusted for (again, part-time virtual services are THE WAY to go!).
Use your bookkeeping software resources to get suggestions on everything you need to have completed by the end of January. Remember your 4th Q sales tax etc. due mid-month.
See my March 2020 Newsletter with tips on dealing with Tax prep. START NOW — don't put off the basics of your tax prep. When you get them done, you are FREE to do what you love.
Are you frustrated with what you see as your YEAR END results?
Feel like all the hard work you put in didn't get you any farther than 2019?
One of the hardest parts is not REALLY having anyone to talk with about how to REALLY change this. Two heads are better than one and together we can strategize for a better 2021! Schedule a free Strategy Session with me here and let's see what could happen.
---
A Quick Tip ...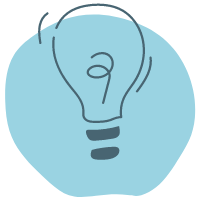 Don't spend all your time right now assessing and setting goals — there are too many other things with deadlines in January. Instead, create and use a quick spreadsheet for things you want to remember and take note of.
Create columns for:
Things that work well and you want to continue to do it that way
Things that aren't working well
Things you want to do differently and you already have an idea how
Notes regarding each item
If there are multiple people on your team, who is adding the item to your list
Set a date in February to review this list and decide dates and priorities for handling.
---
A Cool Tool ...
(I don't have a vested interest in any of these)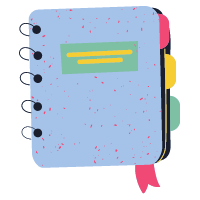 January is a QUEST MONTH — for the Planner that meets your needs and have it helping you by the end of the month.
In a world of technology, a paper planner is still a great way to keep it simple and use all the triggers that keep your brain organized. The act of writing and reading by turning pages triggers memory activities that increase your natural storage of information and processing of it. So work WITH your natural inclinations instead of fighting them.
Why don't we use planners? Because we don't REALLY see the benefit — or the planner style and format don't fit what and how we work.
But it is YOUR job to find tools that HELP you do what you want to. So find a planner that helps you achieve your goals and pushes you to do things you haven't been, but need to.
Here are some ideas to get you started in your QUEST for THE PLANNER TOOL to help YOU.
Statistically, the vast majority of small businesses (more than ¾) use the personal funds of the founder for the base capitol, and the primary failure point is CASH FLOW. If finances are one of your 'need to improve' spots, using a planner highly focused on that area can improve your finances by keeping them front and center. Also, if you haven't started using bookkeeping software yet, a financial focused planner is critical. One option is the Smart Planner™ Budget. Check it out and if it isn't a total right fit, grab some ideas from it that would help you.
If you need help focusing on only a couple things each day — so you can actually make headway — and some encouragement too, check out the Dailygreatness® Original, Success, or Business versions. Their prompts help you define just 3 things to focus on at a time, yet keep track of the numerous things you need to.
Customize your planner before it is printed. If you already know what you want and just can't find it anywhere, Agendio offers an option that allows you to customize it and then have it printed just for you!
Discbound planners are very versatile and customizable "on the fly" especially if you are willing to make and print your own pages and purchase the special punch you will need. Here is a great intro to discbound planners with some free printable pages.
Discbound planners tend to be designed by multi-tasking moms frustrated with the offerings in planners — so the pre-made ones like Mambi are great options, but often a bit uncomfortable for serious business types.
A really basic (and generic) starting point is

T

he Perfect Notebook and Task Manager

, then you could add your own more detailed pages as you find a need, using either free printables or creating your own customized pages.
The Staples Arc Notebook System is the base notebook many discbound users start with to add their free printables.
So BOTTOM LINE ...
You need a paper planner of some sort that works FOR YOU!
If you don't see anything out there that seems right — NOT an excuse! Create your own!
Keep it simple.
Start with a piece of paper and create a 1 week sheet. Leave some extra spaces for additional info you want to track or make notes in (you have the back for notes too).


Add prompts to help you write down the things that will help you achieve your goals (everything about this should be what will help YOU achieve YOUR goals).

✓ Financial goals on record keeping? Add a Prompt for Expenses
✓ Bad at tracking hours? Add a Prompt for Time entries
✓ Do you make long lists of tasks? Add a Prompt to set aside time on your calendar for them
✓ Do you have JUST 3 things as your focus for each day? Add a prompt to help you set those each day and keep them in front of you.

What else do YOU need to be prompted for?

✓ Setting a TIMER
✓ Taking 15 minutes to check on your team
✓ Being HUMAN with people
✓ Communicating what you need to be accomplished
✓ Building rapport with clients
✓ Taking breathing breaks


Make 2 or 3 copies and start USING your custom planner pages, adjust the page template, add notes on the back
As you use it, you will develop something that works GREAT for you. Then get it printed up and bound for easy carrying (you could start with a thin or flex 3 ring binder). Keep it simple — but do it!
NO EXCUSES! A cluttered brain doesn't work well. It is your job to unclutter your own brain.
Need help? Call me and let's get you started. Click here to schedule a free Strategy Session.
---
Past Articles You Might Like ...
3 Steps for Spring Cleaning Your Business
It never hurts to do some actual CLEANING and bring in some fresh air! In business, that may mean tossing some old stuff that isn't getting used or is obsolete and bringing in some fresh ideas. So here we go with some ideas to do just that.
New Opportunities and the Basics
Nothing like a new opportunity to create excitement, and at the same time cause you to panic a little—are you up to date and can you handle this new opportunity?
Gratitude: A Truly Powerful Tool
I grew up with a dad who was always working on something – a tinkerer and a doer! Having the right tool for the job was always preferable ... he was always so grateful when he had the right tool. It made things go easier, quicker and often with a better outcome.
---
About Holly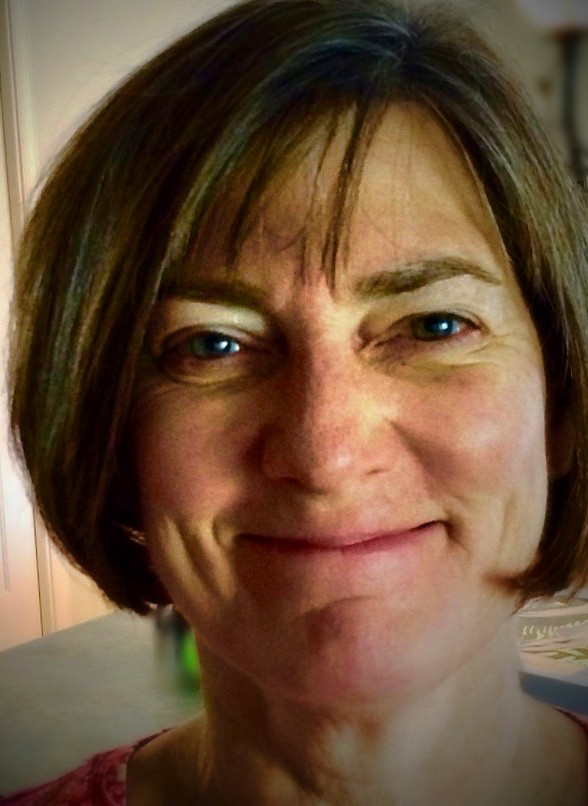 Holly Bailey is a Small Engineering Business Owner / Engineer who has also had the joy of coaching and mentoring other professionals as Business Owners, who have struggled to grow their firms while maintaining their high-quality reputation and quality services.
She helps them be free to use their genius to provide their best services and provide more impact in their community, families, regions and whatever 'corner' of the world they choose to operate in.
Holly believes professional services firms can provide the best value and customized services to their clients when they are not struggling with the growth and administration issues that secure the future of their business.
Curious what your business can level up to? Set up a Free Strategy Session to see your potential.
---
©2020 Holly Bailey & Bailey Engineering
PLEASE SHARE! Do you know someone who would benefit from this information? Feel free to forward this email to them!
Did someone forward this email to you? Subscribe here to receive my monthly newsletter in your inbox.