December 3, 2020
Hi Holly,
Well, we've almost made it through 2020! This year has certainly been DIFFERENT!
But I have to say I am more excited now than I was this time last year. Why? The challenges of 2020 have caused me to grow and when I grow that affects everything I do ... and the people around me. THAT IS GOOD!
There are a group of us who started on Nov. 30 to purposely reset our paces for a FANTASTIC 2021. I am so excited about the results we are going to see - and how we are going to be the pacesetters for our communities!
My newsletter message is all about some of the things I did this year that caused or enhanced that growth - and how I am using those things to impact my business and the businesses of others. So read on to get some ideas and see what might give you the kick in the pants you need to get over the funk of 2020.
But before you check that out, it is THAT time of year - when we want to show appreciation to people who are important to us and we care about. Each one of you is someone I have worked with and you are an important part of our industry. I know one of the things we all think we need more of is time. I can't adjust your calendar - but I would love for you to accept this special gift I created for you — a way to RECAPTURE SOME OF THE TIME that just flies away each day.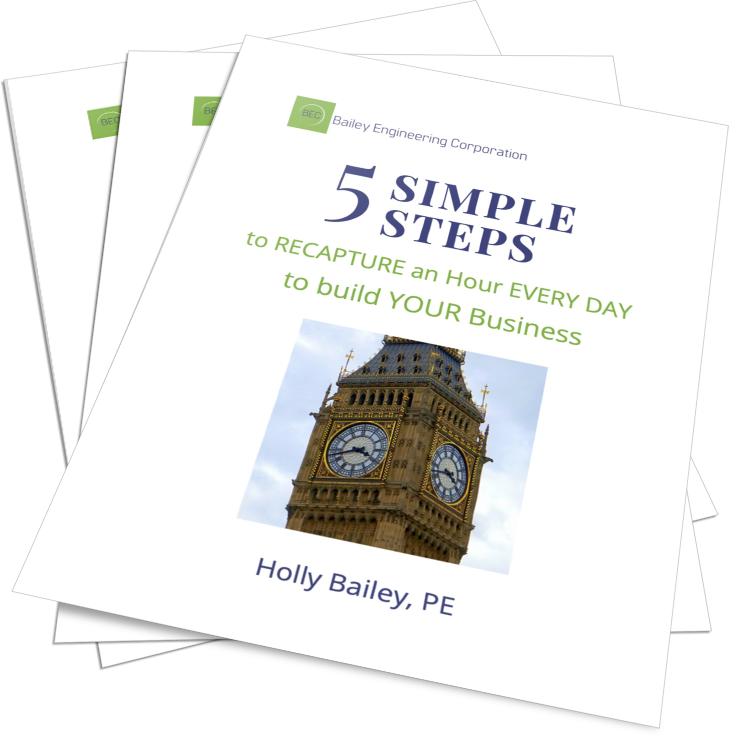 I'm so excited to be sharing my GO TO technique I've used for the last 10 years that allowed me to have more effective focus time on project work without the constant distractions of email, yet never miss anything important—5 Simple Steps to Recapture an Hour Every Day to Build Your Business.
Click here to get your free copy!
Pat got this gift a couple of weeks ago and emailed this to me a week later:
"Thanks for the 5 Simple Steps. I changed my email labels and included the action label. With all the Medicare emails right now this is a huge help in keeping it all straight so I don't have to go through the whole email list each time. Thanks for the tip!" — Pat, Medicare Specialist
Implementing just a PART of one step made that much difference to her. See what all 5 Steps can do for you!
I hope you accept my gift and let it be one small change that helps you move on from 2020 with excitement. Check out the message below for more ideas!
Wishing you a wonderful finish to 2020, A VERY special Christmas, and growth as we move into 2021!

---
Different! What an Opportunity for Growth


Yes - 2020 has been different! And guess what? That is GOOD!
Why?
Different gets us out of our comfort zone. Different opens doors to our thinking 'outside the box.' Different shakes us up a bit. Different for just a little bit can be a surprise that we try to just wait out, until 'things get back to normal'. But 2020 has even been a different kind of different. A healthy kind that kept pushing us one step farther. It was persistent and didn't let us slide back into our old sameness. It required us to BECOME something different ourselves if we were going to thrive in it.
If you managed to go through 2020 without questioning some of your ways of doing things, ways of thinking, habits, and who knows what else - you likely are living on an island in the South Pacific! I'll bet it is beautiful there!!!!
For most of us - 2020 started out with our 'normal' plans, goal setting, New Year's resolutions followed by reassessment and adjustment by February. And by March - it was becoming obvious that at least some of our plans and goals would need some adjustment to dates and maybe to quantities (quotas, sales goals, etc.) - as we were being told we couldn't behave as we normally did for awhile. So how were we going to continue to get things done?
As I look back - I see my pathway for this year could be stated as RESEARCH, PLAN, DELIVER, ADJUST, REPEAT.
So as each curveball came at me, I would research - what are the options for dealing with this? My goals for the year were the typical quantifiable, measurable type - on sticky notes on my laptop - in front of me all the time...so I knew where I was headed - and the question became - how can I still get there - even with this curveball?
RESEARCH - looking for the options. If I can't do what I normally would - what CAN I DO? What do other people do? How do they do it? What do I need to learn and what do I need to have to be able to do that? How long will that take? Who is the best to learn from? How will that move me closer to my goals?
PLAN - make a plan for this new pathway to my goals. Pick the path I'm going to take, the time I'm going to allow to learn and get started DOING, the checkpoints to see if I am making progress with my new plan.
DELIVER - in a service business it is critical to deliver what we said we would. All our plans are around the DELIVERY of our Services. Sometimes, things get in the way that are outside of our control, but the service we promised with the quality promised and that we expect of ourselves must happen. If something encumbers this - that is a curveball to us that we must deal with. This year we had to get good at ADJUSTING our expectations and helping our clients adjust their expectations.
ADJUST - delivery of our services requires that the process for delivery can move forward unencumbered. In 2020, things that were totally out of our control kept changing and impacting our normal methods of delivery. So adjustments were required. Time frames and sometimes methods had to be adjusted. We had to become flexible as to others meeting their time commitments as well. Everyone's calendars were affected - even logistics (number of people allowed on sites) and equipment (having proper PPE when it was unavailable and our backup supplies were used up). Expectations had to be adjusted to still meet needs, but allow for all the things outside of people's control.
With every one of those adjustments, we had to go back to the research and create a new plan to deliver.
But here is the really cool thing: MY OVERALL GOALS for the year have not changed! Some target dates have adjusted a bit. Some sub-goals that I thought were the pathway at the beginning of 2020 have been modified. And my expected vision of what successful completion of a goal would look like has changed over the year. But my goals have not changed, and I am still on target to achieve them. And better yet - I am set up for even greater things next year!!!
How?
Because I learned a ton this year and grew in ways that are irreplaceable. I allowed the challenges of the year to be learning and growing experiences instead of obstacles.
I used my community of peers to be a true support system - to watch them, encourage them, be encouraged by them, and let them challenge my thinking.
I decided to learn why so many others think social media is a good thing, and I discovered there are a lot of people like me who don't want to waste time on superficial conversations but do want to connect and share information and expertise. And it can be done well without the 'normal' conferences and face to face physical meetings.
I learned how to get out of my uncomfortableness with communication styles as an introvert and use technology to help my clients (some of whom are very extroverted!) get the communication from me that they need, in the style they feel good about.
I learned to use technology not just for the data and calculation benefits, but for the human connection benefits through visual connection with video communications.
I learned how to get creative and replicate the numerous interactions that we totally take for granted until we can't do them the 'normal' way - those interactions that are so important to individuals to build knowledge and trust in each other so we can do business together in the future.
Communications are such a key to our business success; that all this learning about how to do them better has opened up new doors for my business. So I am sharing what I have learned with other professionals who are business owners who need these skills too. No need to be in business almost 40 years before getting good at communications!
Join me in a PRIVATE FACEBOOK GROUP named Small Professional Services How-To Exchange that I have created for us.
Private means you have to ask to join and answer a few questions to be sure it is a good fit for you and each person who joins. It also means it is a spot where we can have good, honest conversation on the topic at hand without worrying about someone interrupting. We are all there for the same thing. Think of it like going to a meeting where everyone is there to discuss and learn together about the same type of topics. Yes, there will always be a mix of professionals and those who serve them with support systems or want the professionals to recommend their products. But that is the group we want, so we can learn. And at the same time, we get to support each other with what we have learned and resources that help us.
Here is the link:
https://www.facebook.com/groups/smallprofessionalservicesexchange
We are just starting it up and we need some people to get involved - check it out. If you don't like what you see after a couple of months, you can drop off. It's totally in your control. But we can make it something really useful to us together. Let's support each other and learn together. We can make 2021 the best kind of DIFFERENT!
---
A Cool Tool!
Ideas make great tools —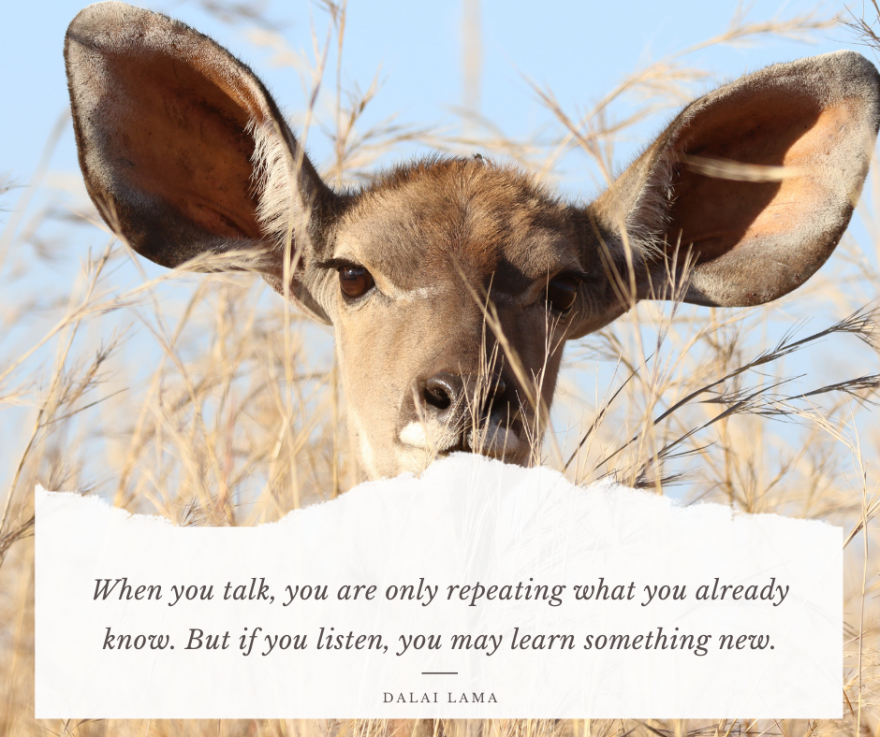 ---
Past Articles You Might Like ...

Decision Making When Things Seem So Unpredictable
Decisions! How do they affect us? Why can we make decisions so well on some things and so poorly (or not at all) on other things?
Sometimes we think we are making decisions, and instead we are just letting life make them for us.
---

What are YOU Avoiding?
Does your list have things that just continually stay on it?
Why? Are we the greatest procrastinators? Maybe — but other things I get done so quickly and with such assurance. If I were a procrastinator wouldn't I procrastinate with EVERYTHING?
---

Gratitude — WOW a Truly Powerful Tool
I grew up with a dad who was always working on something – a tinkerer and a doer! Having the right tool for the job was always preferable, but sometimes you had to be a bit of McGyver and jury-rig to get the job done. For him, that was never a deterrent, just a challenge. But he was always so grateful when he had the right tool. It made things go easier, quicker and often with a better outcome.
---
About Holly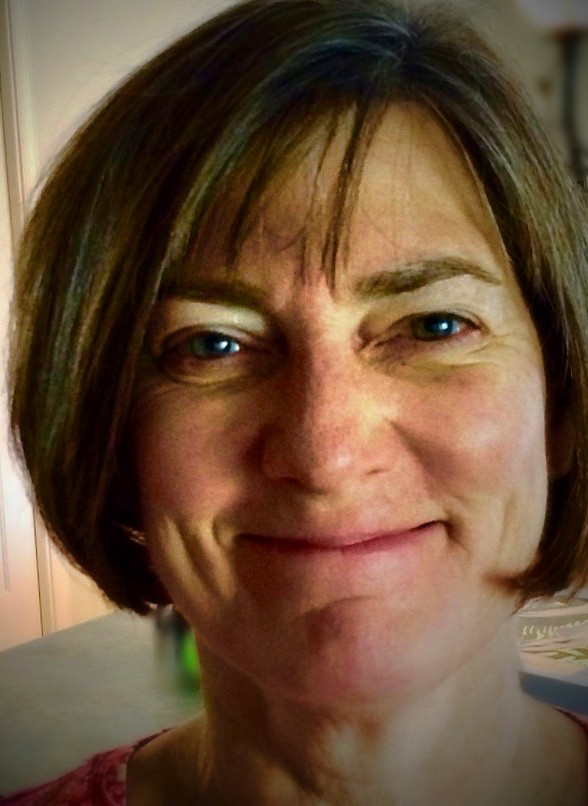 Holly Bailey is a Small Engineering Business Owner / Engineer who has also had the joy of coaching and mentoring other professionals as Business Owners, who have struggled to grow their firms while maintaining their high-quality reputation and quality services.
She helps them be free to use their genius to provide their best services and provide more impact in their community, families, regions and whatever 'corner' of the world they choose to operate in.
Holly believes professional services firms can provide the best value and customized services to their clients when they are not struggling with the growth and administration issues that secure the future of their business.
Curious what your business can level up to? Set up a Free Strategy Session to see your potential.
---
©2020 Holly Bailey & Bailey Engineering
PLEASE SHARE! Do you know someone who would benefit from this information? Feel free to forward this email to them!
Did someone forward this email to you? Subscribe here to receive my monthly newsletter in your inbox.